The World Athletics Championships are on!
… no? Any excitement here?
Never mind. Though not the most popular sport, there are a number of life lessons to be learned from the life of an athlete.
I myself have been deeply involved in athletics for a number of years – at one point internationally. I'm sure that athletes, or indeed other sports men would agree with me that the self-motivation, competitive edge and focus follows you to other areas of life. You want to achieve, and you want to be the best!
When most people think athletics these days, their mind goes to Usain Bolt – the fastest man over 100m ever.
In fact, there is a great blog post by an entrepreneur friend of mine, Sibel Suleyman, called The Startup Mindset using the phases of a 100m race to illustrate it.
In life we'd all like to be an Usain Bolt. Find what you're good at, what you love, and be the best in the world at it. I could sit here and give you the usual work-hard-train-hard metaphors, or some deeper wax-on-wax-off advice…
…actually, that's exactly what I'm going to do. But from a slightly different angle. It's how life differs from athletics.
You are competing against yourself for the gold.
You see, in athletics you only really succeed if you're on that podium at the end. No one cares about the guy who came fourth. Heck, most of the general population won't recall the name of the guy or team who gets silver or bronze. Who were the Kenyan athletes chasing Mo Farah on his way to 10,000m gold yesterday? Can't even see them in this picture…
Tell me, who won the bronze medal in the 100m at the last World Championships (2013)? Yeah, that's what I thought. You were busy seeing who would win out of Usain Bolt and Justin Gatlin. Even those who follow athletics will have a hard time remembering this.
(I'm not putting you out of your misery. You'll have to look it up. Or ask Cyman.)
You can strive to be the best at whatever you are passionate about – whether it be cooking, blogging, teaching, creating, keeping fit, or even programming – and succeed when applying the same discipline athletes apply. We can all get the medal because there is not just one winner. We have our personal journeys, our own hurdles to overcome, our own distances to clear. You get to decide what your gold medal is.
Have you decided yours? How's the training going?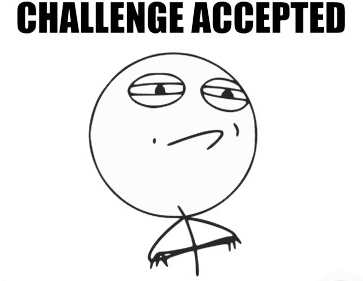 </post>